OUR NOVEMBER MENU IS LIVE – ALL NEW MEALS!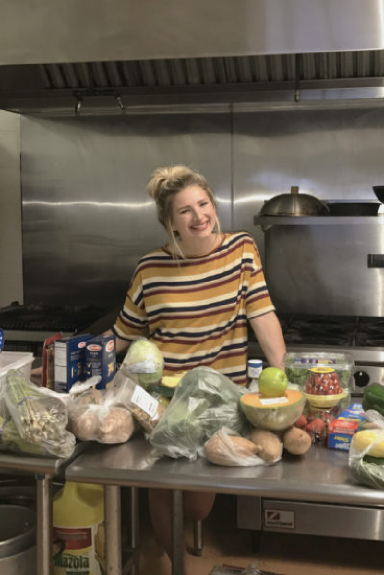 Our Story
Tough Cookies found its start in 2017 as a specialty food prep service for some of boxing's toughest athletes. Pro boxer, Mark Deluca (27-2), asked his sister, Allie, if she could prepare meals for him during his fight prep so he could focus more on training and less on food. When Mark would pull out his prepared meals at the gym, others in training would ask where he got his food from and if they could order as well. Tough Cookies started as a food prep service for some of the 'toughest cookies' in the athletic world.
Tough Cookies has always been a go-to brand for professional and amateur athletes who require high-nutrition meals that taste great. Some of the clientele have included NFL players, Boxing and MMA fighters, Collegiate and High School athletes, as well as private gym owners.
Tough Cookies did not stay a secret within the athletic community for long. Pretty soon, inquiries started to pour in from people of all backgrounds. The staff at Tough Cookies found themselves preparing meals for young professionals, busy mothers, active seniors, and almost everyone in between.
Today, Tough Cookies is a food prep service offering delicious meals for those with goals such as healthy nutrition, weight loss, and gaining muscle. The menu changes every month and the Tough Cookies family is growing quickly.
Are you a Tough Cookie?

Our belief
We believe in making meals from scratch - made by people you can trust - using the highest quality seasonal fruits and vegetables, natural meats, extra virgin olive oil, and coconut oil. Free from refined sugar, artificial ingredients, and preservatives. It's a simple concept, but a very important one to us and our customers.
Our team at Tough Cookies believes that you don't have to compromise health for convenience. By collaborating with professionals in the food and nutrition industry, we are able to provide the highest quality of food and deliver it straight to your door on a weekly basis. Our variety of plans gives you the flexibility to choose what meals you need to make your lifestyle, health, and fitness goals possible. Variety is the spice of life, which is why our menus are updated monthly using produce and meats that are in season for the best tasting and freshest foods possible. In today's world, food shopping with health in mind can still be tricky with all of the misleading labels and ingredients, that is why we provide a calorie and macronutritional information for every item on our menu. Our meals are made with only whole foods and our methods are completely transparent, so if you have a question, just ask.

Tough Cookies is proud to help in the effort to reduce plastic pollution in our oceans by replacing plastic containers and packaging with compostable plant fiber containers
The main cause for the increase in plastic production is plastic packaging. It accounted for 42% of all non-fiber plastic produced in 2015, and it also made up 52% of plastics thrown away.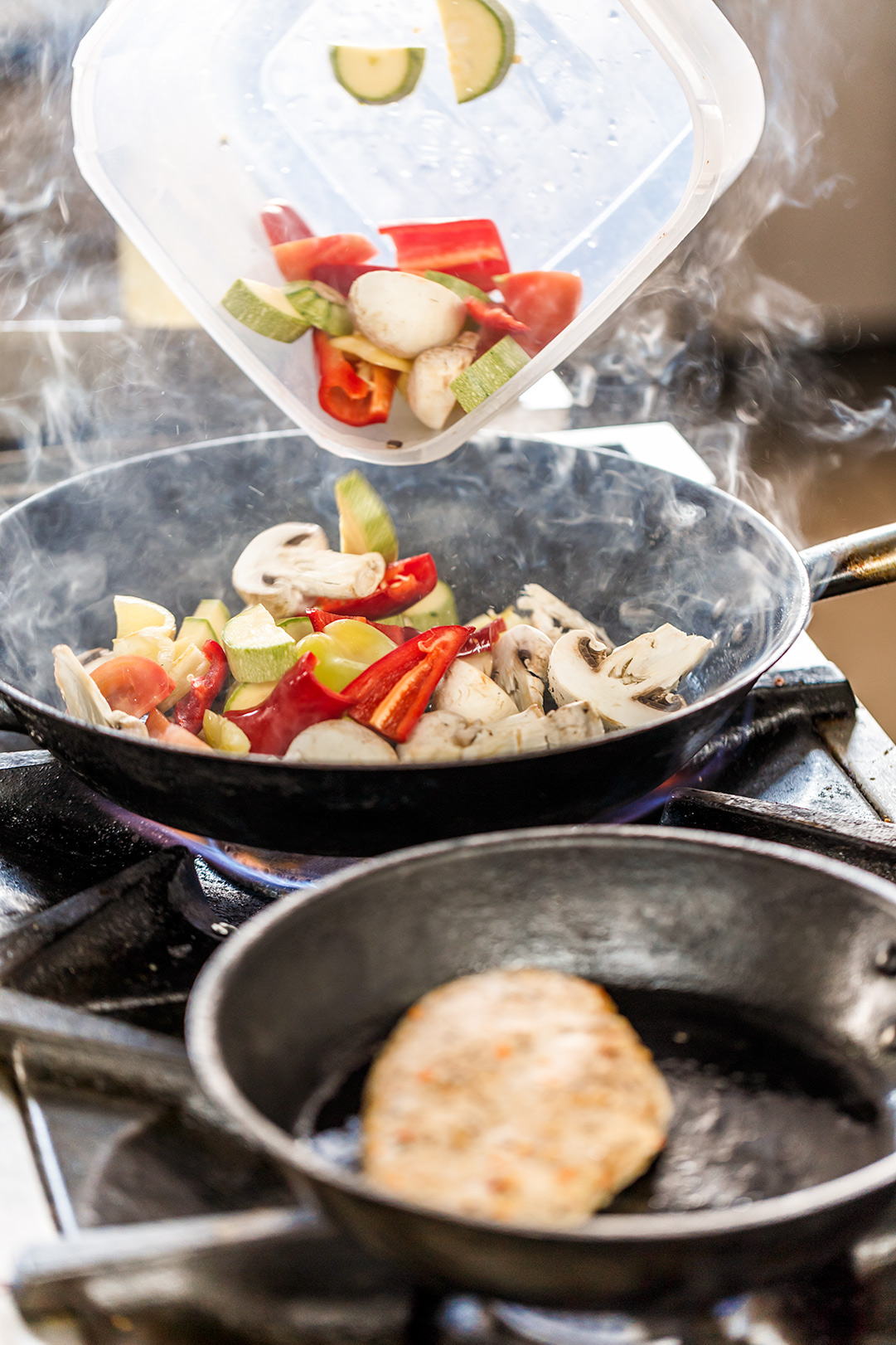 Our process
Regularly consulting with our nutritionist on necessary alterations and additions to the menu allows us to provide the most nutrient-rich foods to sustain our customers' lifestyles. Our team cuts every vegetable, weighs every item, and prepares every meal from the basic elements: vegetables, meats, grains, marinades, sauces, and other natural ingredients- free from preservatives and GMOs. We cook, plate, and label all of our meals. On Sunday mornings we prepare meals for delivery and customers receive a text within an hour of delivery!
We are committed to finding the very best recipes and making them for you fresh with whole ingredients. We understand that there's a connection between what you eat and how you feel, and we believe that convenience doesn't have to get in the way of that. We are constantly working on ways to make better food accessible to everyone. That's why we're constantly expanding our delivery locations and maintaining affordable price points for our meals.